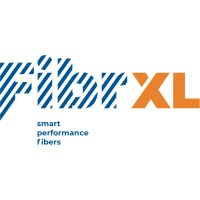 Almere, 5 May 2023 – Eurotexfilati, founded in 1975, generates medium and High Tenacity synthetic fibres
for various applications in the industrial market as well as for textile purposes. The company is
headquartered in Dro, Italy, and has a subsidiary office in Istanbul, Turkey. Eurotexfilati is a converter and
distributor of yarns and plays a key role in the value chain of fiber waste recycling. It serves clients mainly
in Italy, Spain, Turkey and in the Baltics of products that are sourced across the globe. Eurotexfilati will
become part of the FibrXL Group, which will lead to a total estimated revenue over EUR 115 million with in
total 97 FTE.
With this acquisition, FibrXL strengthens its position in the many-to-many market, while it remains eager
to expand its footprint across the markets it serves. The combination benefits from scale and scope in both
procurement and sales towards existing and new clients. FibrXL expects to complete this transaction before
the end of June 2023.
FibrXL is a Dutch based distributor and converter of High Tenacity yarns such as polyester, polyamide,
Dyneema®, PrismaTM, Twaron and Technora for various industrial applications in Europe, Africa and North-
America. The synthetic yarns hold specific properties and are used in offshore-, automotive- and geotextile
industries, as well as the packaging, strapping-, rope- and net industry.
Strategy going forward
Over the coming years, FibrXL expects to further accelerate growth through a combination of strategic focus
on High Tenacity yarns, geographical expansion and targeted bolt-on acquisitions. FibrXL is market leader
in its core markets and optimally positioned to benefit from the strong growth in the market for both
premium yarns, such as Dyneema® and Twaron, and High Tenacity yarns, such as polyester and polyamide.
In addition, plans for the roll-out of warehouses and offices in strategic locations are ready to be deployed.
Lastly, there still exist several opportunities for bolt-on acquisitions in both Europe and North-America.
Management
Jeroen Drenth, CEO of the FibrXL Group, is stating: "Eurotexfilati is a very much welcome add-on to our
group, led by a strong management team supported by a team of highly skilled staff with a deep knowledge
of the market and end users they serve. As such, Eurotexfilati will be able to make a difference and offer
value add to our clients in Europe and the Middle East. For FibrXL this is only the beginning, we are
determined to expand our footprint organically and through acquisitions". Walter Perini, Chairman of
Eurotexfilati, is stating: "We are ready to take the next step as part of FibrXL, for us they are the ideal partner
to help us grow and use the expertise and scale to become a more dominant player in EMEA". Walter Perini
and Gianluca Zanivan will remain as management of FibrXL Italy Srl and will further contribute to of the
growth of FibrXL.
About FibrXL
FibrXL is a leading distributor of High Tenacity yarns, such as polyester, polyamide, Aramid and Synthetic
continuous filament yarns that are used in ropes, strappings and fabrics. Over the last twenty-five years,
FibrXL has become the leading distributor of industrial yarns in Europe, Africa and North America. The
company yearly serves over a thousand customers through its network of branch offices and warehouses
that are strategically placed over three continents. It plays an important role in a many-to-many market,
connecting fibre producers to a wide array of product manufacturers serving a variety of end markets.
FibrXL's customer-oriented distribution model is underpinned by its strong focus on competitive pricing,
fast deliveries and extensive yet balanced stocks. FibrXL is a portfolio company of Active Capital Company.
For further information about FibrXL please see www.fibrxl.com.